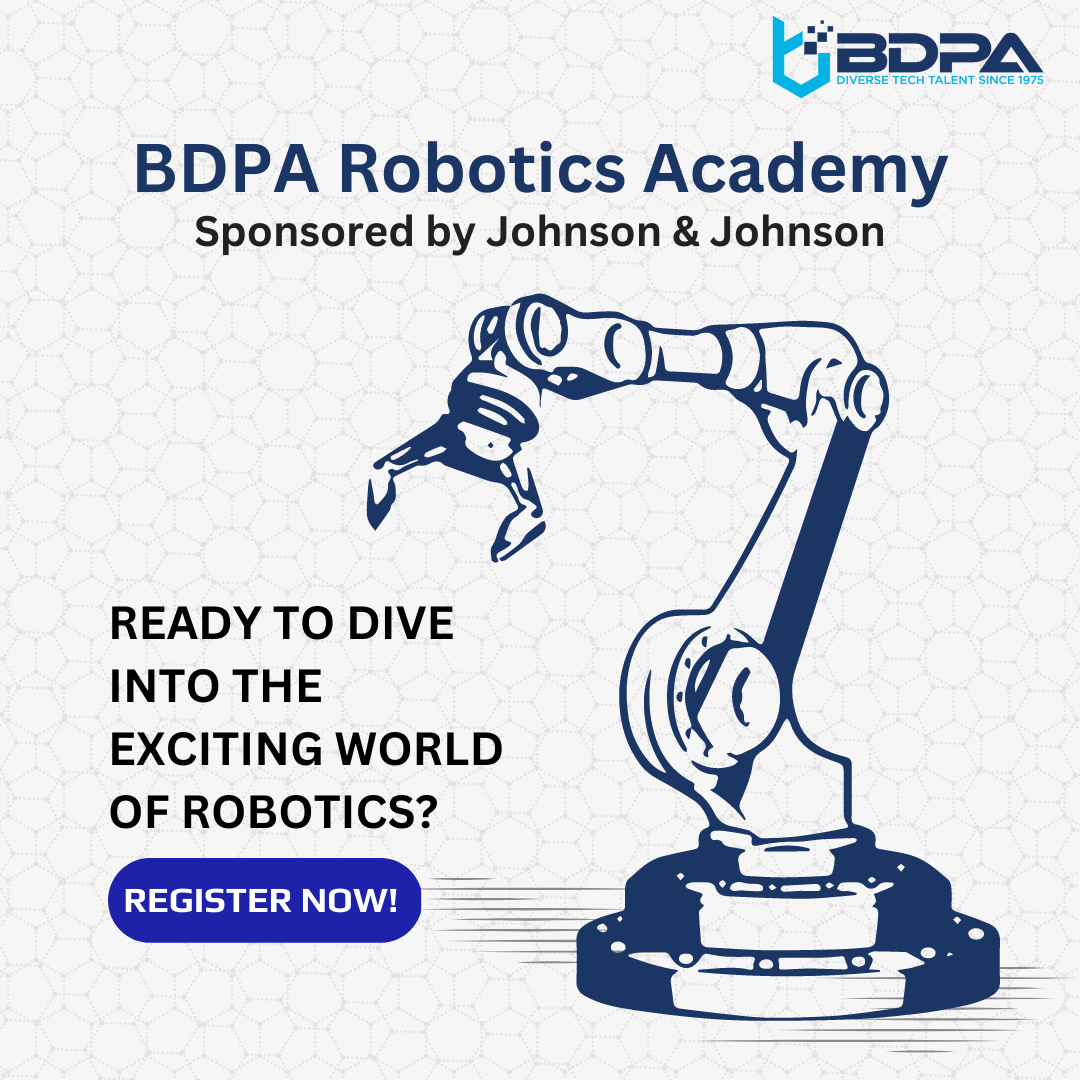 Robotic Academy
We are excited to announce the 2023 BDPA Robotics Academy Sponsored by Johnson & Johnson, an 8-week hybrid program designed to teach you the fundamentals of robotics and precision robotics, specifically using a robotic arm in the medical and surgical realms. This unique opportunity is FREE to participate in, and we are currently inviting interested students to join us for this transformative experience.
Program Details
Dates: June 3rd - July 29th, 2023
Format: Hybrid program with virtual sessions and in-person workshops
Location: In-person sessions will be held in University of Memphis, Memphis, TN
Target Audience: Freshmen - Graduating Seniors interested in Robotics from HBCUs within the Mid South region of BDPA. Virtual components will be available nationally.
Address
University of Memphis, 3618 Walker Avenue Memphis, TN 38111